Mantak Chia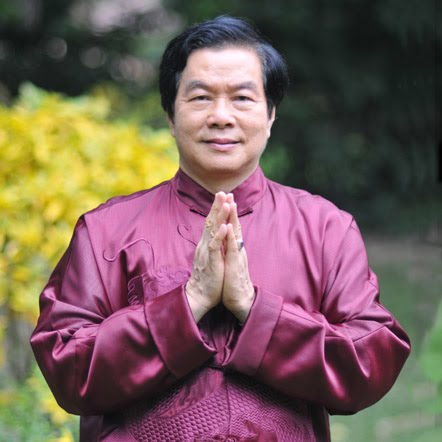 Master Mantak Chia is the creator of the Healing Tao, Tao Yoga, Universal Healing Tao System and the director of the Universal Healing Tao Center and Tao Garden Health Spa & Resort in the beautiful northern countryside of Chiang Mai, Thailand.
Since childhood, he has been studying the Taoist approach to life. Master Chia's mastery of this ancient knowledge enhanced by his study of other disciplines has resulted in the development of the Healing Tao & Universal Healing Tao System which is now being taught throughout the world.
Master Mantak Chia Biography
Master Mantak Chia was born in Thailand to Chinese parents in 1944. While still a grammar school student he learned traditional Thai boxing. He was then taught Tai Chi Chuan by Master Lu, who soon introduced him to Aikido, Yoga and broader levels of Tai Chi. It was Master Yi Eng who authorized Master Chia to teach and heal. Master Cheng Yao-Lun's system combined Thai boxing and Kung Fu. Mantak Chia also studied at this time with Master Pan Yu whose system combined Taoist, Buddhist and Zen teachings. Master Pan Yu also taught him about the exchange of Yin and Yang power between men and women and how to develop the Steel Body.
 
To understand the mechanisms behind healing energy better, Master Chia studied Western anatomy and medical science for two years. Using his knowledge of Taoism combined with the other disciplines, Master Mantak Chia began teaching the Universal Healing Tao System. He eventually trained other instructors to communicate this knowledge and he established the Natural Healing Center in Thailand. For instructors around the world, please visit www.universal-tao.com
During his years in America, Mantak Chia continued his studies in the Wu System of Tai Chi with Edward Yee in New York. Since then, Master Chia has taught tens of thousands of students throughout the world. Living Tao Centers, Chi Nei Tsang Institutes, Cosmic Healing Forums and Immortal Tao Mountain Sanctuaries have opened in many location in North America, South America, Europe, Asia, Africa and Australia.
Master Mantak Chia estimates that it will take forty-five books to convey the full Universal Tao System. In June 1990 Master Chia was honored by the International Congress of Chinese Medicine and Qi Gong (Chi Kung), who named him the Qi Gong Master of the Year.
In 1994 Mantak Chia moved back to Thailand, where he began construction of Tao Garden and the Universal Healing Tao Center fifteen miles outside of Chiang Mai.
In December 2000, the Tao Garden Health Resort and Universal Tao Training Center was completed with Meditation Halls, two open air Simple Chi Kung Pavillion, indoor Tai Chi, Tao Yin and Chi Nei Tsang Hall, Tai Chi Natural, Swimming Pool, Pakua Integrative Medical Clinic Center, World Class Weight Lifting and eight complete Ball Court Recreational Facilities.
In February 2002, the Immortal Tao practices were held at Tao Garden for the first time using Dark Room technology creating a complete environment for higher level Taoist practice
In September 2003 Master Chia opened the Tao Garden Holistic Medical Spa using Western and Eastern Technology with Traditional Thai Massage, India Aveda Therapies and Chinese Chi Nei Tsang Massage. The Spa is supervised by trained and certificated Medical Doctors, MDs with Holistic Degrees providing Colonic Therapy, Stem Cell Cancer Prevention and Natural Cancer Cure Treatments.
In March 2004 the Complete Holistic Mind, Body and Spirit Training was introduce at Tao Garden.
In July 2009 Master Mantak Chia introduced the Five Star Eight Forces Detox Spa with Saunas, Therapy Color Heated Pool, Jacuzzi, and Internal Massage Treatments. This was also introduced with Raw Food and Fasting Program with Organic Juice Bar.
In September 2010 the Universal Healing Tao Instructors celebrated thirty years of Master Chia's teaching with the Tao Congress at Tao Garden having over 100 instructors present for the celebration
Vergiss nicht, an den Orchideen zu riechen...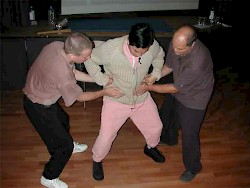 Meister Mantak Chia wurde 1944 in Thailand als Sohn chinesischer Eltern geboren. Bereits im Alter von 6 Jahren begann bei buddhistischen Mönchen sein Unterricht in Meditation. Seine offizielle Ausbildung erhielt er in Hongkong, wo er von verschiedenen Meistern in Tai Chi Chuan, Kundalini Yoga und Aikido eingeführt wurde. Später reiste er durch ganz Südostasien und lernte von taoistischen und buddhistischen Lehrern geheime Shaolin-Techniken sowie den Umgang mit der inneren Kraft.
Sein Hauptlehrer war jedoch der Taoistische Meister Yi Eng, welcher ihn auch berechtigte, die Taoistische Energielehre zu unterrichten.


Er ist der Begründer des Universal Healing Tao System. Geheimes altes Wissen wurde durch ihn erstmals dem Westen zugänglich gemacht. Über tausend von ihm ausgebildete Lehrer unterrichten heute weltweit Universal Tao. Nach zwanzig Jahren im Westen lebt Mantak Chia seit 1994 wieder in Thailand und hat dort ein einzigartiges Seminar- und Gesundheits-Zentrum erschaffen, den "Tao Garden" nahe Chiang Mai. Auf dem 80.000 m² großen Gelände werden auf qualitativ hohem Niveau die vielfältigen Aspekte des Tao umgesetzt. Gesunde Ernährung nach der chinesischen 5-Elemente Lehre ist Vorraussetzung und wird durch nach biologischen Gesichtspunkten selbst angebaute Nahrung erreicht. Die begleitende Entschlackung von Körper und Seele wird durch vielfältige Körperübungen und spezielle Massagetechniken verstärkt. Die Tao Garden Clinic stellt mit chinesischen Ärzten und vielfältigen Methoden der Entschlackung und Rekonvaleszens den medizinischen Teil dieses wunderbaren Ortes zur Verfügung.
Seine Lehre ist inzwischen weltweit bekannt und findet immer mehr Anhänger.


Bereits seit 1985 unterrichtet der Tao-Meister regelmäßig in Deutschland und gehört zu den erfolgreichsten Lehrern. Die von ihm veröffentlichen 223 Bücher und Schriften wurden weltweit bei 54 Verlagen herausgebracht.

     
" Ernsthaftigkeit ist die höchste Form der Liebe "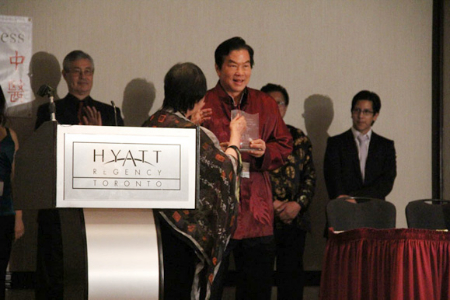 Auf dem 14. Weltkongress zu Qigong und TCM im Mai in Toronto, Canada, wurde Mantak Chia zum Qigong Meister des Jahres 2012 gewählt.
Großmeister Chia war einer von 21 hochrangigen Großmeistern, Meistern und weltbekannten Forschern aus sechs Ländern, die auf dem Kongress referierten. Dies machte den Kongress 2012 zu einer der weltweit bedeutendsten Veranstaltungen für Qigong und Traditionelle Chinesische Medizin in diesem Jahr.